Reprints from individual slides and negatives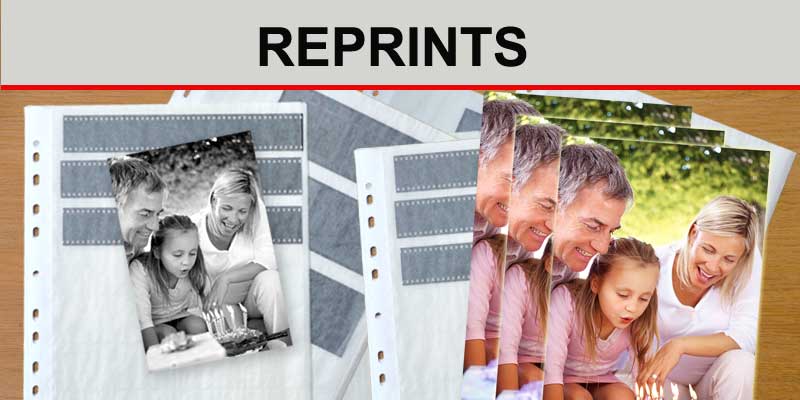 Order prints from selected slides or negatives: 35mm, 120 and other formats. It's time to search through your slides or negatives and order some prints! Every image is individually assessed and any dust and minor blemishes automatically removed. Each film type has a matching print shape: 35mm prints at 4x6; 120 square negs make a square print and there are print sizes for you to choose in the Basket.
We appreciate that negatives and transparencies are unique and recommend a secure means of sending them to us. Remember to indicate which frames you need printed by referring to the number on the negative or mount - a handwritten note with your order makes good sense!
Applies to film that has already been developed
Select Gloss or Pearl finish in Your Basket
Any handwritten instructions are helpful
Before you post your order:
Please include a print out of your emailed receipt with your film
Package the film originals between card to protect them
Use our Freepost label or send securely
Return is by 1st class postage unless you choose a secure method
---