Roll film Dev & Contact
Film users can choose to have their BW roll film developed and contacted printed onto traditional silver gelatin paper.
An entire film, including edge markings, is printed onto a single sheet of traditional silver gelatin paper with one overall exposure. This can mean wayward exposures can appear too dark or too light, but that is the nature of contact prints – we choose the best compromise for you.
The returned order will include the print on 9.5"x12" resin-coated paper and your negatives in professional sleeving.
If you require extra services such as scans at the same time, please contact us: with so many options it is impractical to list them as choices on the website. The service is limited to black and white films, not colour.
includes cost of BW film developing and contact print
hand printed on Ilford RC paper
Add to basket
---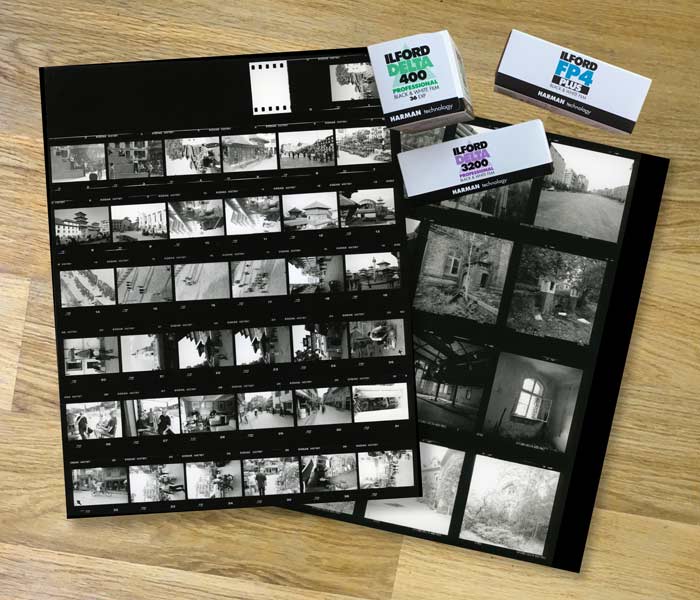 Choose an image below to view